Donation Drives
In 2017, we implemented donation drives across the uM campus and in ann arbor public schools to provide school supplies to our students in quito.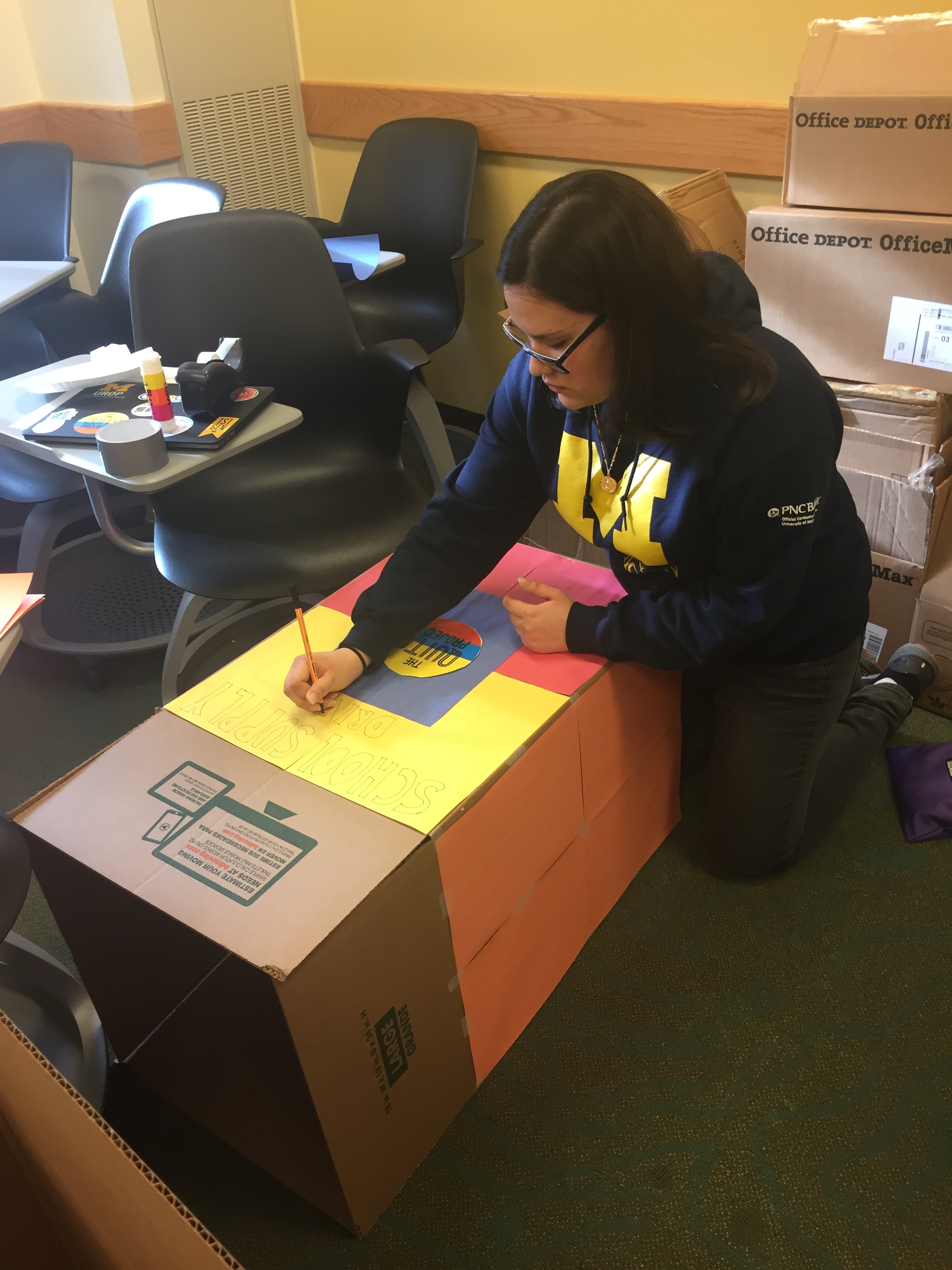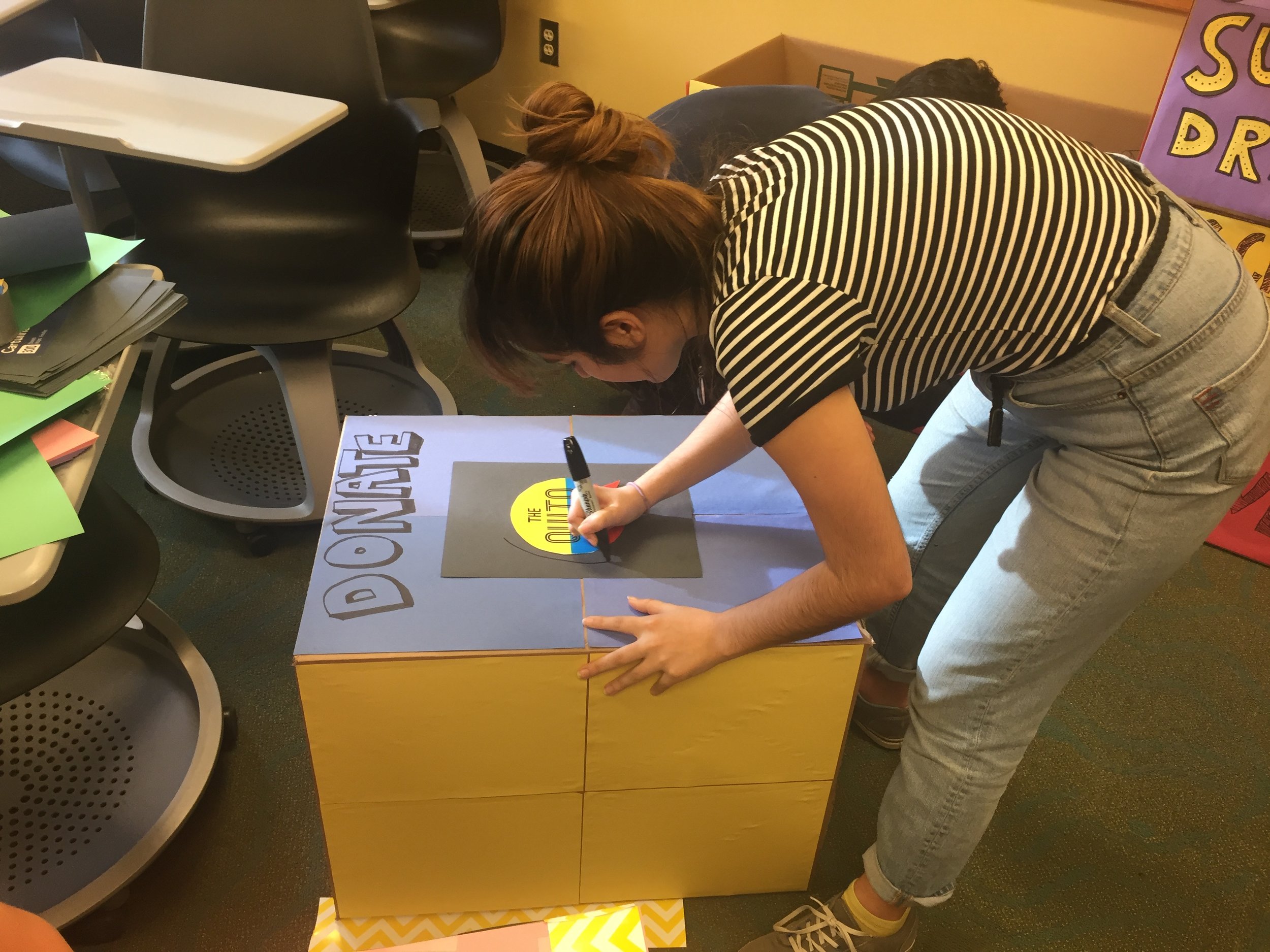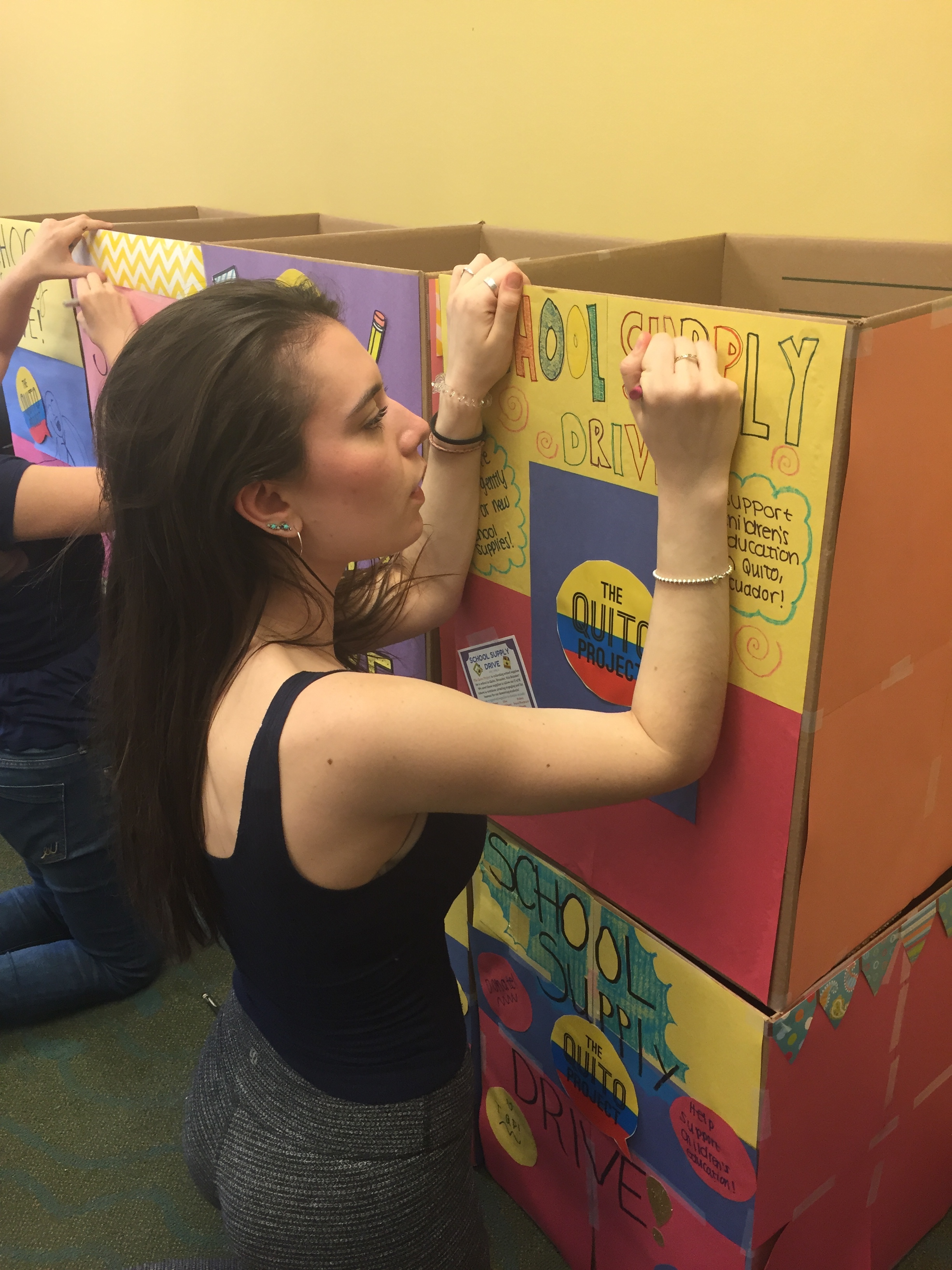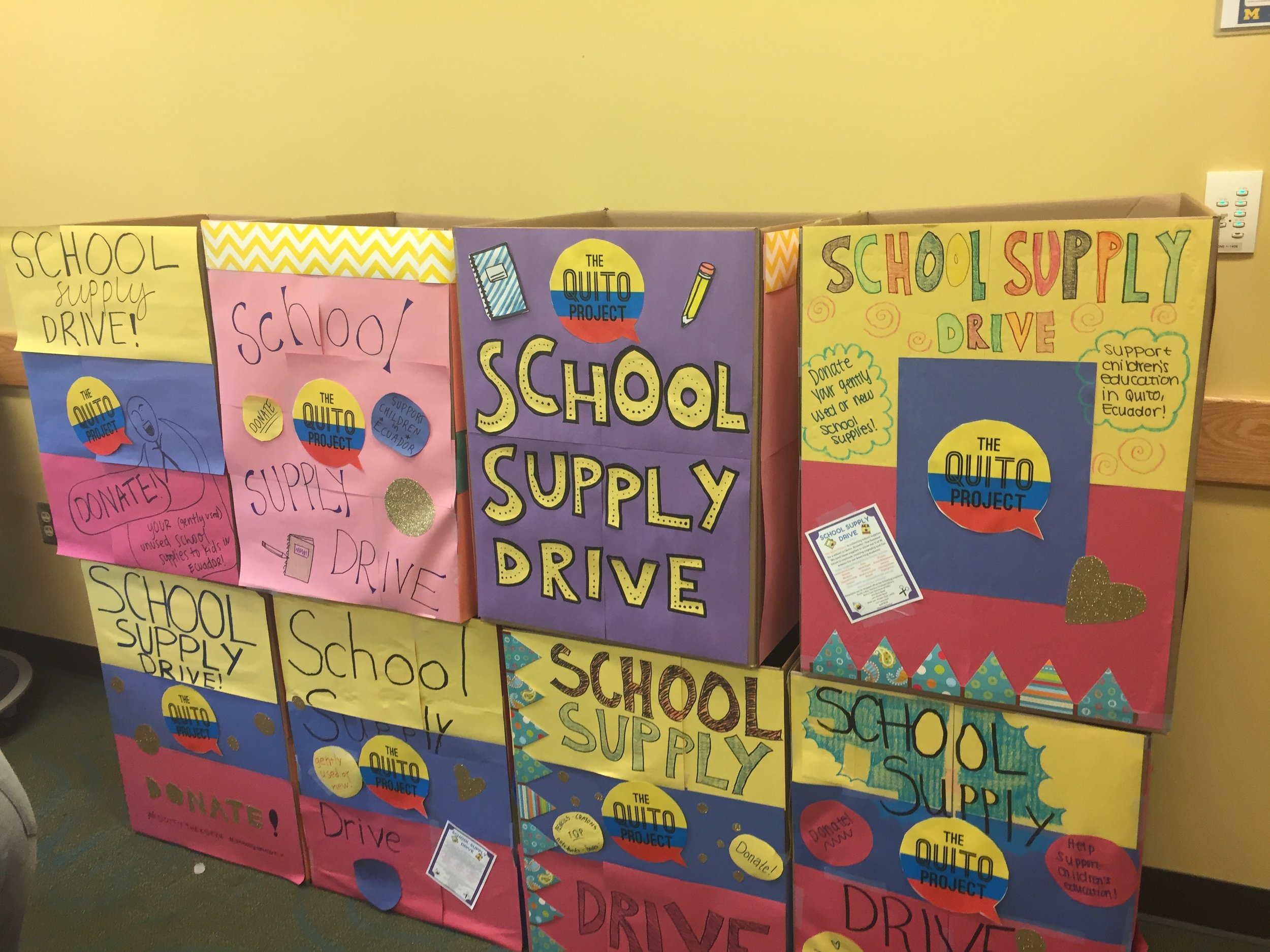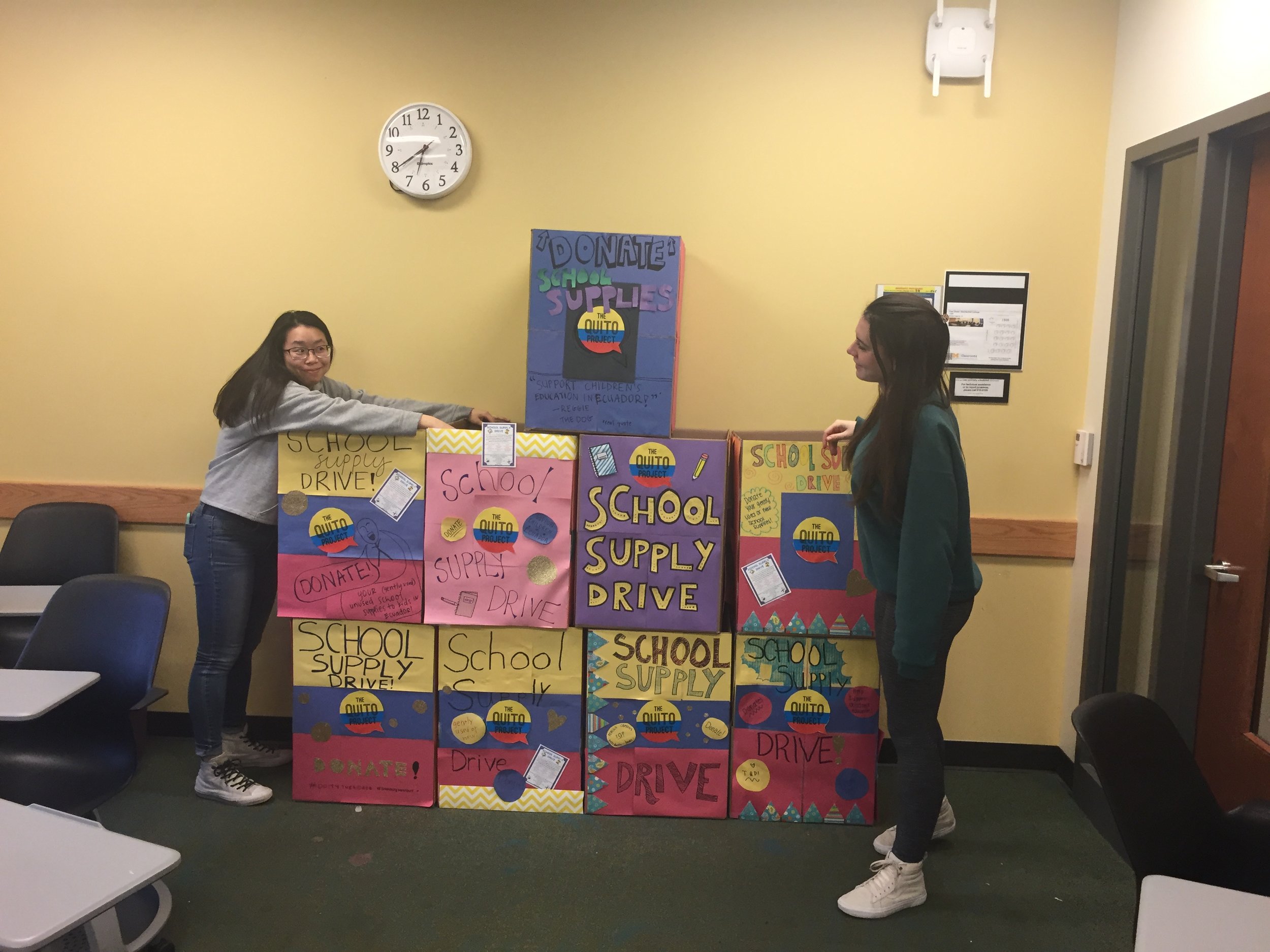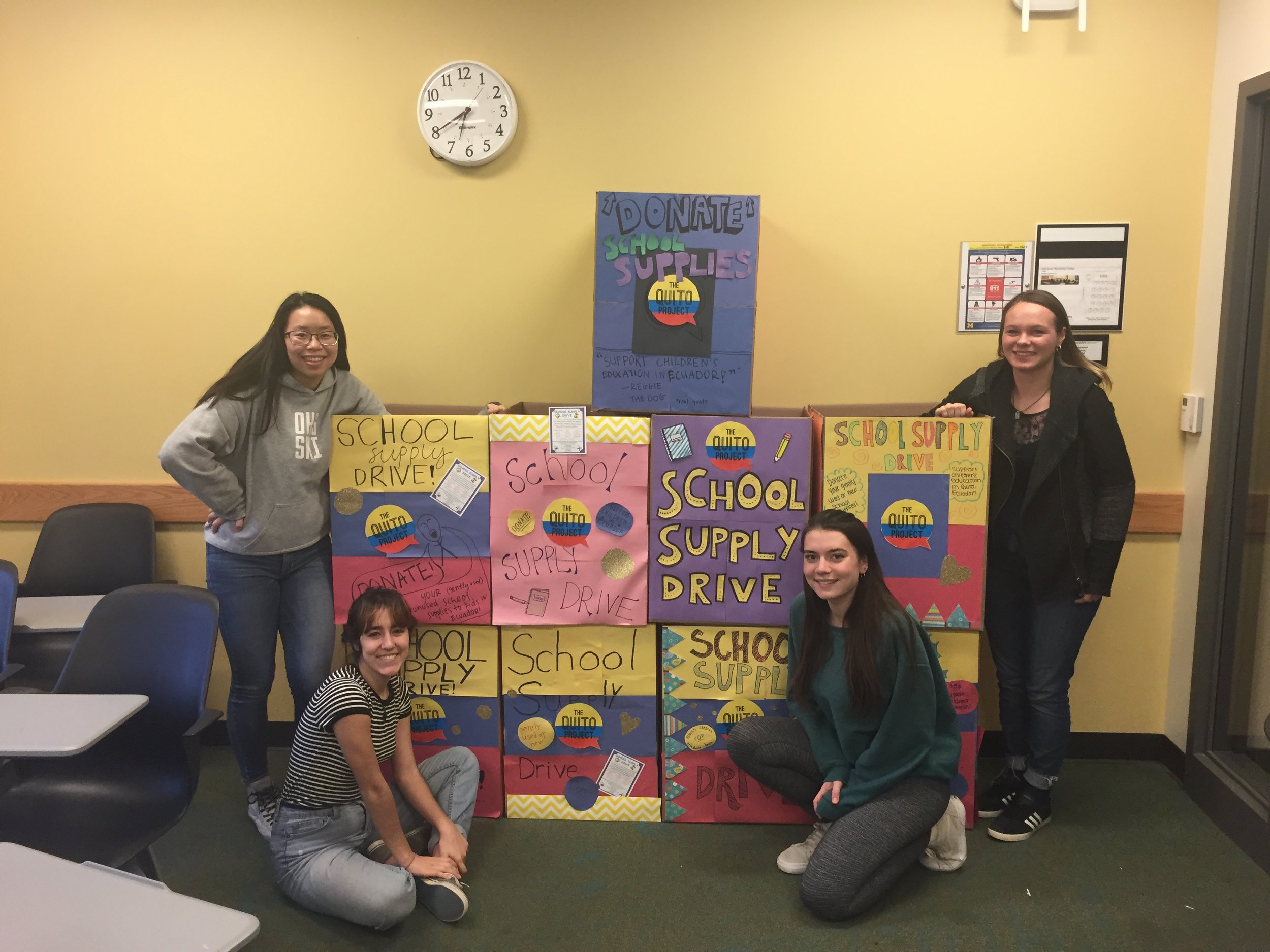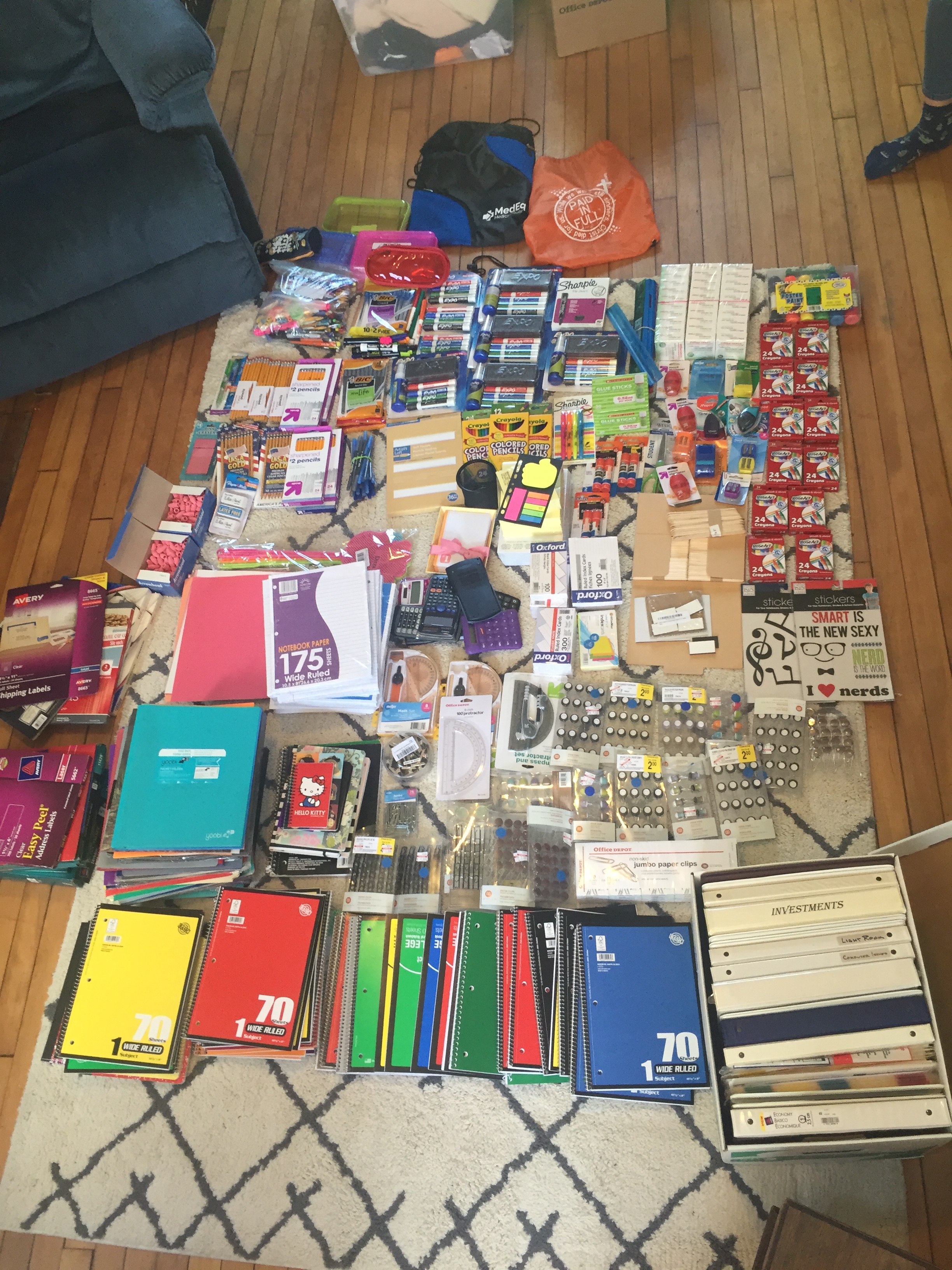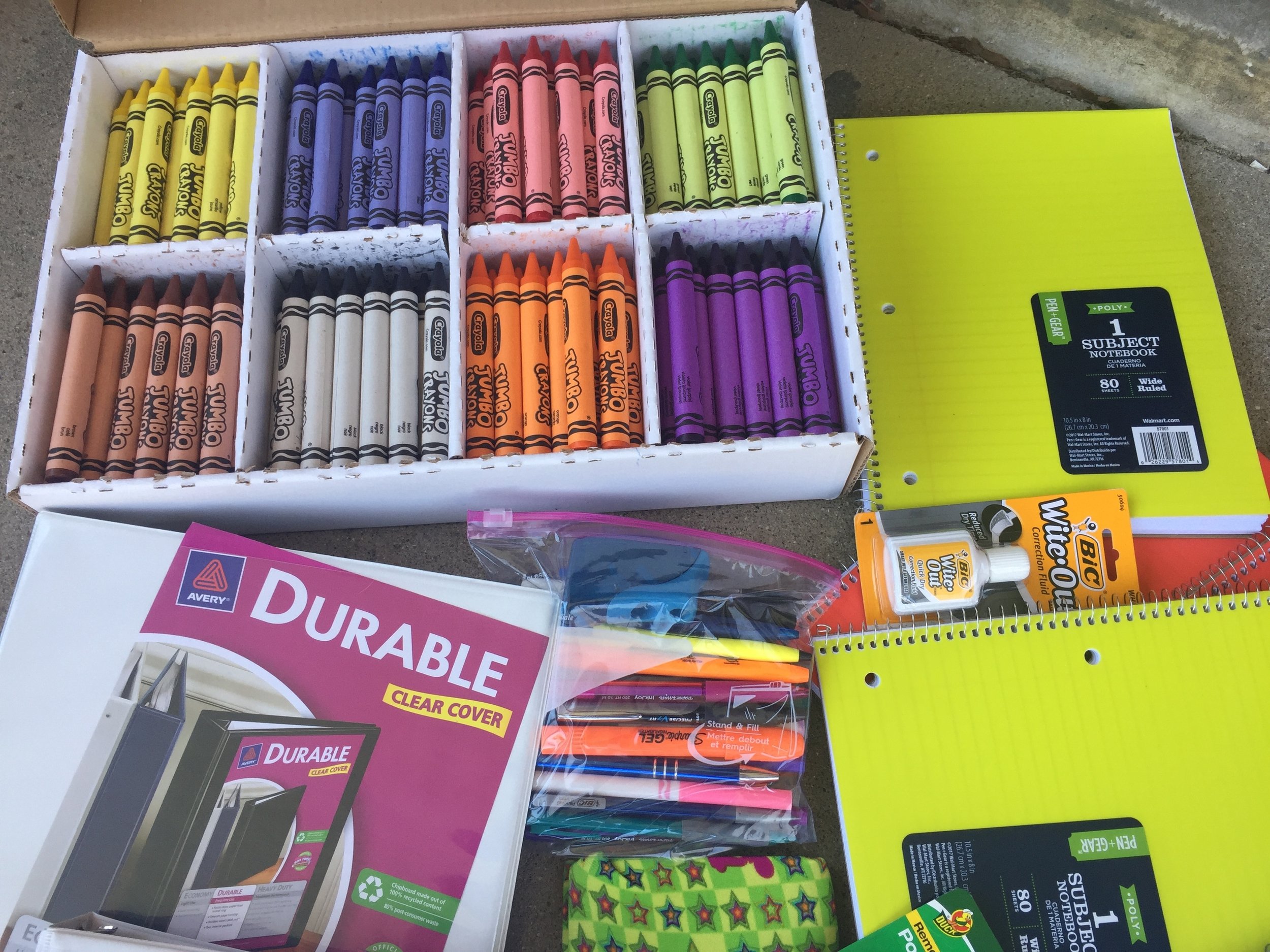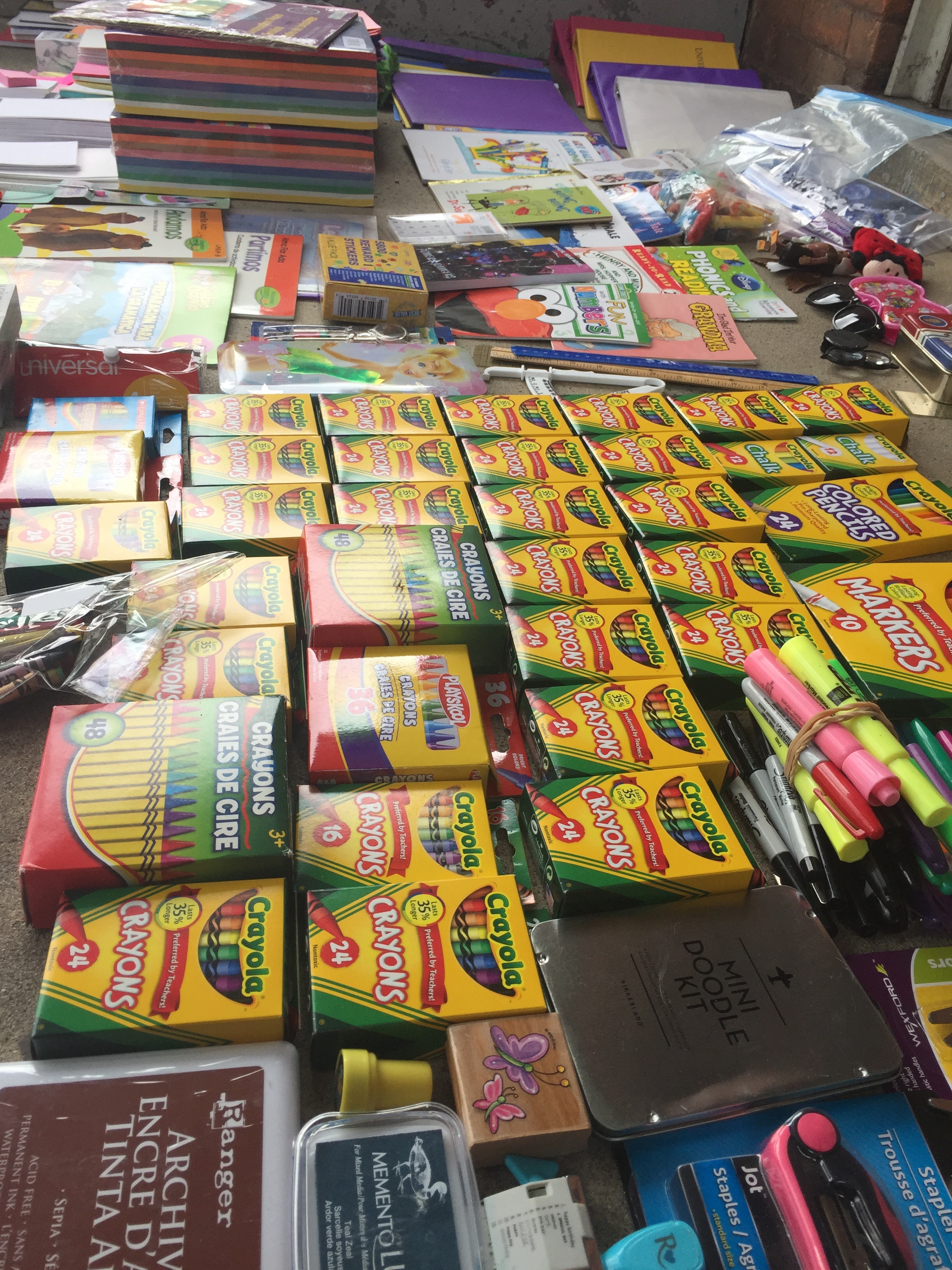 This initiative originally began as a way for our organization to allocate our limited budget into other endeavors such as purchasing food for our students and providing transportation.
We host two drives throughout the year, one for school supplies and the other for oral hygiene supplies.
Because of these donation drives, we have been able to go above and beyond in providing the necessary resources to run our summer camp while also supplying our students with supplies to use during the school year and to improve the mental and physical well-being of the children that attend our summer program in Quito.
With the implementation of this initiative, we hope to continue going above and beyond for our students while also promoting a more philanthropic atmosphere in the Ann Arbor community.
Want to collaborate with us or contirubute to our 2019 Donation drives?
Please email thequitoproject.com for more information on how you can help and be apart in providing equal educational opportunities for our students in Quito, Ecuador.
2018 Donation Drive By the numbers
Donated by the Ann Arbor District Library
Donated by generous individuals at UM and Scarlett Middle School
Donated by generous individuals at UM and Scarlett Middle School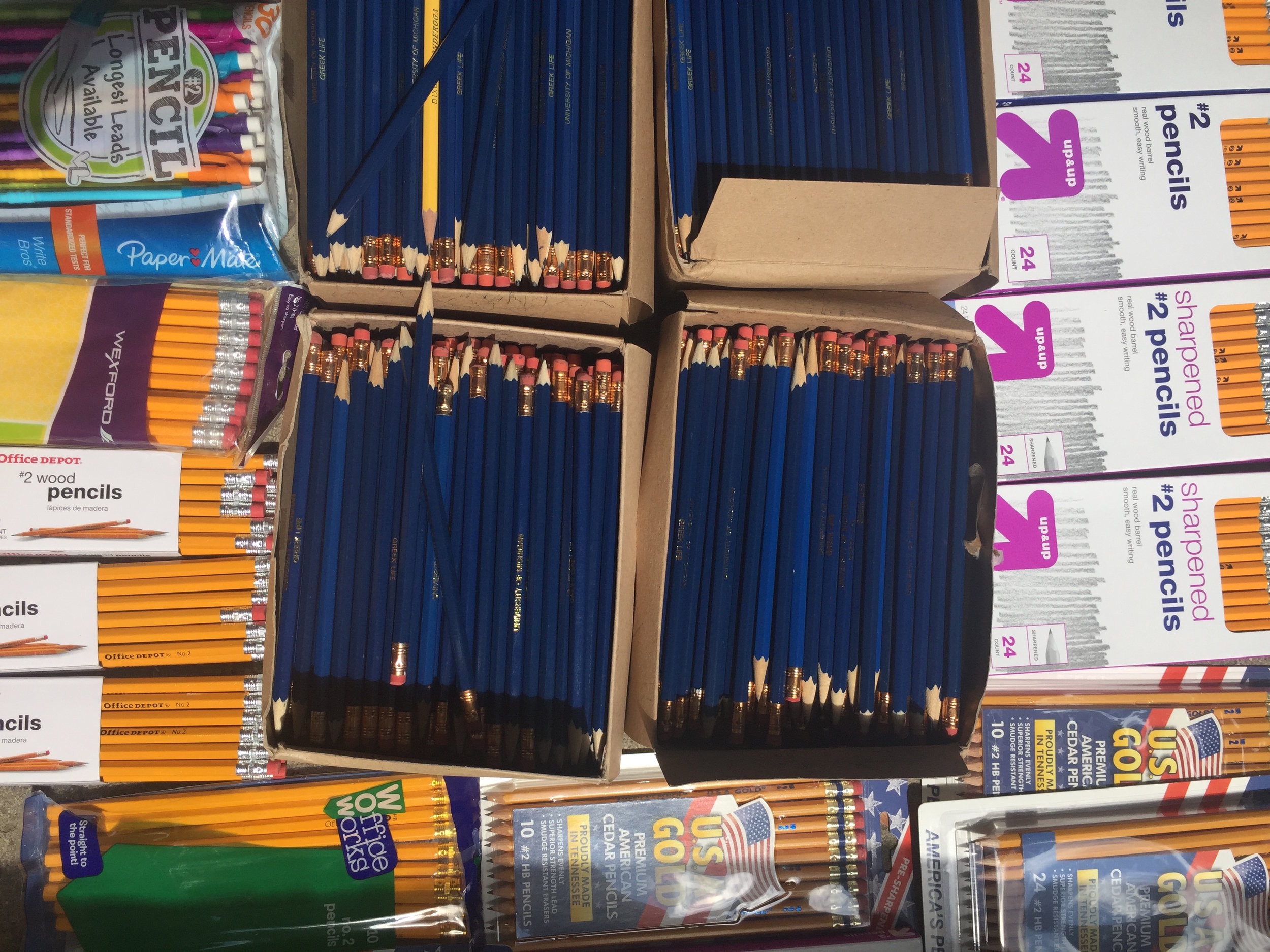 Donated by generous individuals at UM and Scarlett Middle School
Donated by generous individuals at UM and Scarlett Middle School
Donated by generous individuals at UM and Scarlett Middle School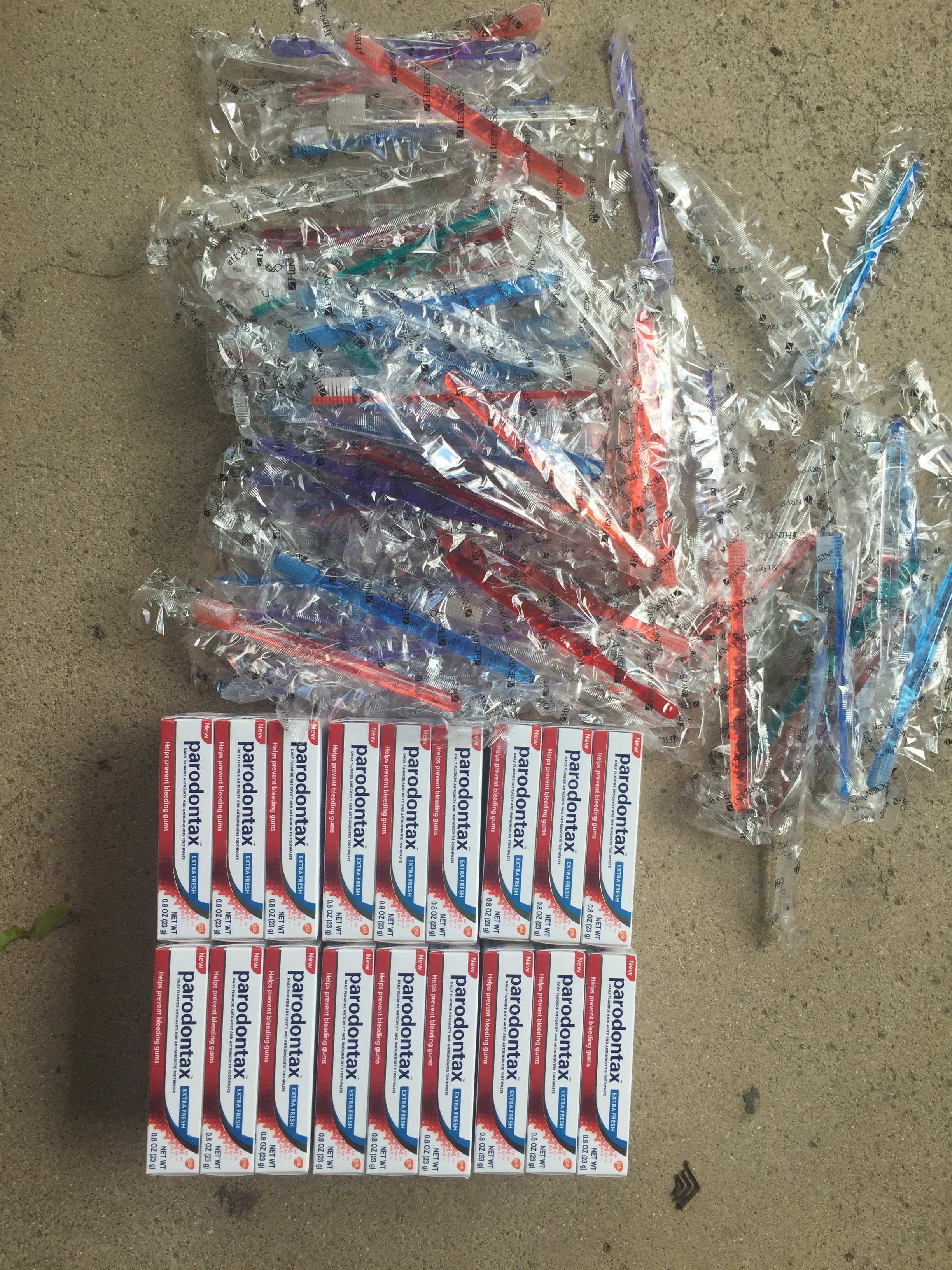 72 Toothbrushes and Toothpastes
Donated by Avery Murav DDS: Family and Cosmetic Dentistry
*Note that this is not a complete list of all of the donated items we received this year.*